HOW I EARN YOUR BUSINESS AS A KELOWNA MORTGAGE BROKER.
Free Services for Kelowna Mortgage Broker Clients
As your Kelowna Mortgage Broker, our service is free of charge. We are paid by the banks to provide you the best mortgage rates and terms. I am here to assist you with your home financing needs. We work for you! We have the experience and knowledge to give you expert advice when it comes to getting a mortgage in Kelowna.
A Kelowna Mortgage Broker with the lowest rate guaranteed
As a professional Kelowna Mortgage Broker, I have access to a wide range of lenders, despite being a boutique operation. Through my affiliation with Paragon Pragmatic Lending, a super mortgage broker network, I have access to over 50 banks. This allows me to guarantee the best rates and find the right mortgage for you, with the lowest Canadian mortgage rates possible in the industry.
Security & Safety with your local Kelowna Mortgage Broker
We've incorporated advanced technologies to streamline your mortgage needs, making the process both fast and cost-effective. You can contact us in any way that you feel most comfortable and we get the job done. Fast. This website and all digital communication about your personal financials is protected by the latest modern web security TLS practices. Everything you submit to us is fully encrypted and strictly confidential.
Kelowna BC Vibes. Super Mortgage Broker Network Volume.
Because I Broker under the Paragon Mortgage Group Network. We handle billions in mortgage products annually with lenders, receiving discounts we pass to you. It's quite simple really. Why would you work with one bank and have their banking officer earn a commission of your mortgage payment when they represent that one lender? When we can represent your best interest's. And find the best product possible for your circumstance.
A Kelowna Mortgage Broker with 5 Star Reviews
If you search online reviews for best Kelowna Mortgage Brokers. You will see that we stand out in the crowd. We have a proven track record with years of experience. With past clients to prove it. Check out my local Kelowna Mortgage Broker google reviews.
Kelowna Client Testimonials.
Reilly Renwick
2023-03-04
Kyle offered me exceptional advice on structuring my salary to qualify for a mortgage. His recommendations were clear, concise, and demonstrated his extensive knowledge of the mortgage industry. I would highly recommend using him as your Kelowna mortgage broker.
I'll be using Kyle for all my mortgage needs. He's great. Super responsive and knowledgeable.
Stephanie Elizabeth
2023-02-09
Awesome, fast service! Kyle is your go-to for mortgage brokering, he made everything so easy, and explained every step of the process. I've sent my family to him and he was able to help them from Kelowna while they are in Vancouver! 10/10!
Absolutely 5 star service. We are second time customers of pragmatic lending in the last 6 years. After owning three homes over the last 20 years we have not come across a more knowledgeable team to date. During our most recent mortgage renewal our own bank could not match the rate pragmatic lending got us. They are patient, trustworthy, and made our transition to a different bank seamless. We have saved a significant sum by trusting our instincts and using them again. Highly recommended.
They are so friendly and they helping you to get a good deal..the process is always on time..thank you so much Kyle Wilson and the whole team to helping us to make it happen..
Knowledgeable, fast, and extremely good at what he does. Kyle is very professional and attentive to keeping on top of things and help us secure the mortgage we wanted in a very short amount of time. Thank you Pragmatic. And we highly recommend him to anyone.
Kyle and his team were very easy to work with. Being new to Canada, Kyle made sure my wife and I understood everything going on and was always available to answer any questions we had. He was always there for us when we submitted an offer to make sure all of our paperwork was up to date and in the best position to be accepted. He really cares about his clients and it shows throughout every step on the process. I highly recommend Kyle his team for any of your mortgage needs.
Amazing experience. Kyle is extremely knowledgeable, caring, and helpful. Truly a best-in-class service.
Graham Allison
2022-05-10
Kyle was extremely helpful and attentive to all of our needs and got us a mortgage that we are very happy with. I would recommend as a broker to anybody!
Braeden Mousseau
2022-04-27
Explained everything clearly and took the time to make sure I was comfortable with everything
About Me
Award Winning Kelowna Mortgage Broker
"I have been fortunate enough to be born and raised in Kelowna, calling this incredible Okanagan Valley home for 35 years. I joined the real estate finance industry because I love finding solutions to problems. Many people go to their local bank thinking a mortgage can be a one size fits all solution. Mortgage products are extremely dynamic and there so many ways to save thousands of dollars. I still get excited to find every dollar for my clients. Nothing beats that feeling of finding a mortgage product just for a client they didn't even know existed."
Kyle Wilson is a 2017 to 2021 Veris Award Winner averaging over 25 Million in mortgages funded annually.
Certified. Compliant. Ethical.
I go beyond the minimum requirements of BC and Alberta Law. Certified to protect your interest while getting the best possible rate. Working with only reputable mortgage lenders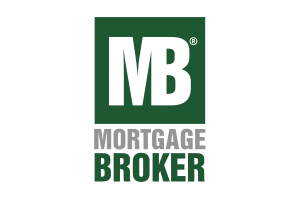 The Process with me as your Kelowna Mortgage Broker